De gemiddelde kat en hond kunnen er wat van: bedelen. Smachtende ogen en als je niet oplet kan er ook zo maar een poot in je bord belanden. Of als ze nog niet alle etiquette regels van het huis kennen: de vuilbak molesteren op zoek naar lekkers.  Meestal gaat het dan om een stukje vlees of vis, maar er zijn er ook die graag wat van je groenten mee willen eten. Mag dat?
De meningen zijn verdeeld over het wel of niet voeren van groenten aan je kat of hond. Maar er zijn wel een paar stelregels.  Over wat er giftig is voor je viervoeter bijvoorbeeld en hoe het zit met rauwe of gekookte groenten.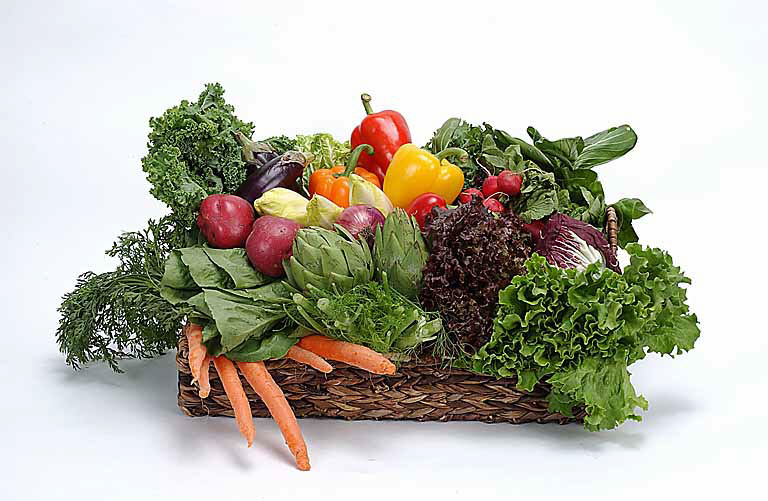 Rauw of gekookt?
Wil je je kat of hond wat groenten geven zorg er dan voor dat als je ze rauw geeft dat ze dan wel gepureerd zijn. Het kan geen kwaad als dat niet zo is, maar ze kunnen de voedingsstoffen dan slecht opnemen. Doorgekookte groenten kan je ook beter niet geven. Lichtjes gekookt kan wel. In allebei de gevallen kan je de groenten invriezen. Bijvoorbeeld in de bakjes voor ijsblokjes. Dan heb je voor je hond in de zomer een fris gezond hapje.
Giftig voor zowel hond als kat
Uien, prei, bieslook en knoflook zijn absoluut niet goed. Ze kunnen hevige darmkrampen veroorzaken en  een negatief effect op de rode bloedlichaampjes hebben.  Deze moet je echt vermijden.
Niet echt aan te raden
Groenten waar veel nitraten inzitten zijn niet goed. Dit zijn spinazie, bleekselderij, raapstelen, waterkers, postelein, rode biet, sla, venkel, Chinese kool, spitskool.
Van groenten uit de nachtschade familie zoals tomaat, paprika, pepers en aubergine kunnen honden jeuk of diarree krijgen. Bovendien kunnen ze ontstekingen verergeren.  Ook katten kunnen hier slecht tegen. Dit geldt voornamelijk voor de rauwe varianten.
Rauwe aardappelen zijn ook geen aanrader, die behoren ook tot de nachtschade familie.
Tips voor je hond
Met alle koolsoorten moet je voorzichtig zijn.  Ze leveren een hoop gas.  Bovendien kan het de schildklier aantasten.  En dat is ernstiger dan een hond die constant windjes laat.
Tips voor je kat
Katten zijn nog gevoeliger voor uien, prei en knoflook dan honden. Heeft je kat ineens heel veel interesse in de broccoli op je bord? Laat dan haar schildklierwaarden testen. Het zou zo maar eens kunnen dat daar iets mee aan de hand is.  Sommige champignons of paddenstoelen zijn ronduit levensgevaarlijk voor je kat.
Tot slot
Er zijn meer menselijke voedingsmiddelen die ongeschikt zijn voor je viervoeter zoals advocado, rozijnen, druiven, walnoten en chocolade.
Anderen lazen ook:
1. De week van… Mees Nijland
2.Hartverwarmend: bejaardentehuis voor honden
3. Vuurwerkangst: hulp voor je hond of kat
Meer Petsie  
Je kan Petsie ook vinden op Facebook, Twitter, Instagram en Pinterest.
Maak je gebruik van Twitter, Pinterest of Instagram? Voeg dan #petsie toe aan je bericht en wij zullen de leukste foto's en berichten retweeten en pinnen!