Deprecated: Function get_magic_quotes_gpc() is deprecated in /www/wp-includes/formatting.php on line 4360
Hét nieuwe platform over honden en katten
Leuk, al die sites met láppen tekst over alleen maar informatie over raskatten of over welke halsband in is. Wij misten een site waar je alles kan vinden over de lusten én lasten van het hebben van een kat en/of hond. Voor ons, Annemarie Seymus en Esther Klein, beide dierenliefhebbers, reden om te beginnen met Petsie.nl.
Waarom we dit doen?
Omdat we zelf eigenaren zijn, we van honden en katten houden, ze soms achter het behang willen plakken maar altijd het beste voor ze willen. En omdat we zelf vragen hadden die niet of maar ten dele beantwoord werden.
Wij vinden dat het gaat om de interactie tussen baasje en beest. Onze lievelingetjes wonen nu eenmaal bij ons, mensen.
Honden en katten
Op Petsie.nl vind je daarom vooral praktische, bondig geschreven artikelen over het katten en honden. Waarom doen honden zoals ze doen? Waarom vertonen katten bepaald gedrag en hoe kunnen wij als eigenaren daarmee omgaan?
Handige tips
Handige tips over de verzorging bijvoorbeeld zodat je thuis niet meer achter je ingezeepte hond aan hoeft te rennen. Of wat je aan blaasgruis bij katten kunt doen?
Baasje staat centraal
Daarnaast lopen wij als baasjes nogal wel eens tegen wat vragen aan. Waarom valt mijn chihuahua een herder aan bijvoorbeeld. Of kan de hond mee op wintersport. Geen vraag is te gek voor ons.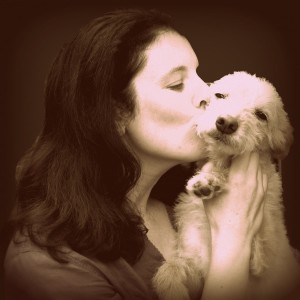 De hond of kat als held
Honden en katten met nét dat beetje extra, zijn onze helden. En die verdienen een plekje op de site. Zoals Madelief die baasje Jetske redde.
Fun
Bovendien zijn we ook van de grappige, lieve en leuke fimpjes en foto's waar honden en katten op staan en die we graag delen.
We hopen dat jij onze mening deelt en graag naar Petsie.nl zal komen om zo samen met ons te bouwen aan een mooi platform. Zoals je kan zien, is het nog lang niet af.
Feedback
Reden dat we graag je tips, advies of op- en aanmerkingen willen horen. Door jouw feedback kunnen we Petsie.nl blijven verbeteren en maken we er samen het beste platform van voor honden- en katteneigenaren! Doe je mee?
Vragen en/of opmerkingen kan je sturen naar info@petsie.nl